Login
Log in if you have an account
Dont have an account? Register
Meet Us
"We want you to love where you live."  Lori Lee


A good local business starts with a passion to make a difference and bring change to a community.  And here at Red Door Home Living, our story builds on that desire.
MEET LORI LEE:  An Interior Designer with over 30 years of experience in Design and Renovations.
MEET DAN LEE:  A downtown YYC Executive turned Local Entrepreneur with a great passion for business.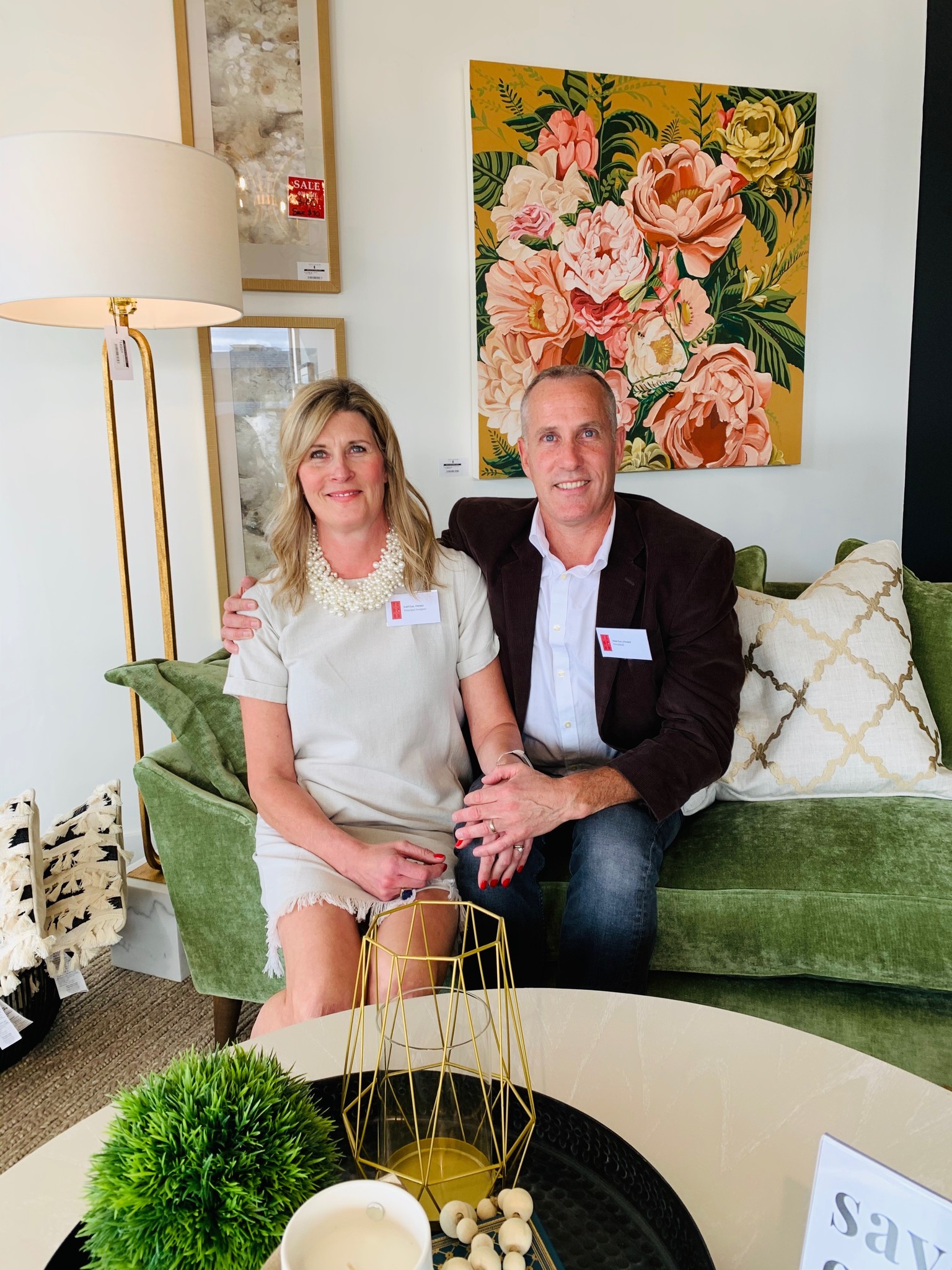 This husband and wife team are the heart of Red Door Home Living. Dan and Lori have long shared a love for design and renovations. Seven years ago when Dan announced that he was ready to answer the call of his entrepreneurial spirit, they joined their skills and Red Door was born! Lori was so ready to create a retail space she could bring her design clients - a beautiful store that would allow them to visualize exactly how their homes could look.
Red Door sells only the very best furniture, lighting, area rugs and accessories in a wide range of styles so that it's easy for you to choose pieces that you not only love, but are functional and beautiful. Our suppliers are people we've met personally and know and trust.  We've built long term relationships with these companies - they aren't just an order we submit online.  They have become a true extension of our business and ultimately who we are. Their business stories and values are just as important as our own.
We are thrilled to offer full service and a one-stop experience.  Not all clients need renovations and that's where Red Door Home Living's talented and experienced design team will provide support.  Lori's design style would be considered transitional - a blend of traditional and contemporary. However at Red Door, we offer all styles for every type of customer - modern farmhouse, modern, or mid-century modern. Lori personally chooses every item you'll discover here in-store. Her choices are not only stunning, but she is committed to ensuring it's made from durable, sustainable materials by manufacturers we love and trust.
We are motivated to help you create a home or space that you absolutely love. We only design with your style and function in mind. Stop by our store soon to see why we are unlike any other home store in Calgary. 
We look forward to meeting you -
Dan & Lori