Login
Log in if you have an account
Dont have an account? Register
Interior Design Services
Renovating, buying a new home, or right-sizing, our interior design team wants you to love where you live.
Your space should not only look amazing, but also be a reflection of your personality, style, and function. A designer, can save you time and costly mistakes by helping you make the right choices the first time. 
Lori Lee, owner and Principal Designer for Red Door ensures all our projects are not only beautiful, but welcoming. Harmony and scale for a room are key principles that can often be overlooked in a room. This is where a designer's input is so helpful.  Their training brings a room together with a beautiful flow and gorgeous layers to keep the space interesting yet functional. 
Our team of experienced, talented, and collaborative Interior Designers are professionally accredited and to ready help:
- In-home consultations for new or existing furniture placement, space planning, art, paint colours, lighting, accessories, finishes, window coverings, and more.
- Re-upholstery is always a great option for pieces you love.  We can help you choose fabric and manage the process.
The hourly rate to work with our Interior Designers is $140/hour. 
Connect with us to discuss how we can help at 306-250-8096 or email: [email protected]
Meet Lori Lee, B.I.D.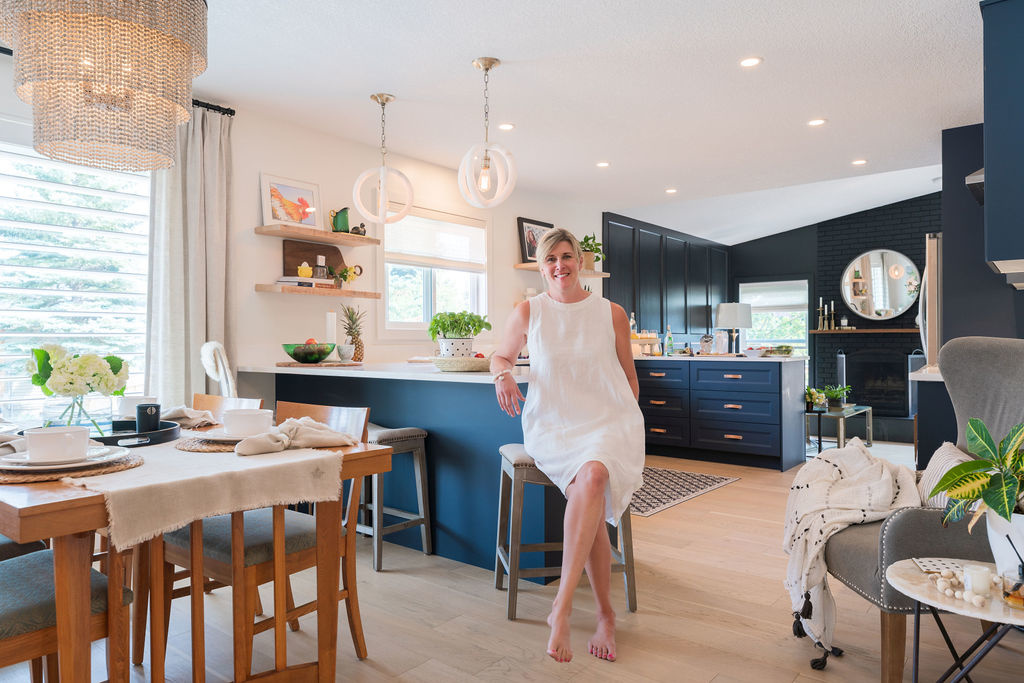 Lori knew early on that Interior Design was how she was meant to spend her days. The creativity and ease at which she can visually see how a room or home comes together is just who she is. As much as that was in her naturally, she completed her degree in Long Beach, California. Right out of school she did her internship in Santa Monica working for the #1 hotel design firm in the world, Hirsch Bender & Associates. Returning to Canada she focused on commercial work such as schools, legislature buildings, and the lieutenant governor's residence. From there she completed 90 judges' quarters throughout Alberta and worked for Capital Health as their principal designer. A family move with husband Dan took her to Regina where she worked on the Mormon Temple and several restaurants. Coming back to Calgary she focused most on residential.

Then eight years ago Dan announced that he was ready to answer the call of his entrepreneurial spirit and together joined their skills and Red Door Home Living was born! Lori was ready to create a retail space she could bring her design and renovation clients - a beautiful store that would allow them to visualize exactly how their homes could look. Not only does Lori create the vision, she also project manages the entire job. Every day she is there keeping her trades on track. With 32 years of experience, her knowledge and skills are so vast and wide.

Lori is so humble, but all her clients LOVE her and the work she's done. Whether it's another renovation or a new home that needs new furniture - repeat customers are continuous! And that's because she will do all she can to exceed their expectations. Lori would love to meet you and help you create the home you'll love for years to come.
Meet Lynn Cumiskey, R.I. Dip ID.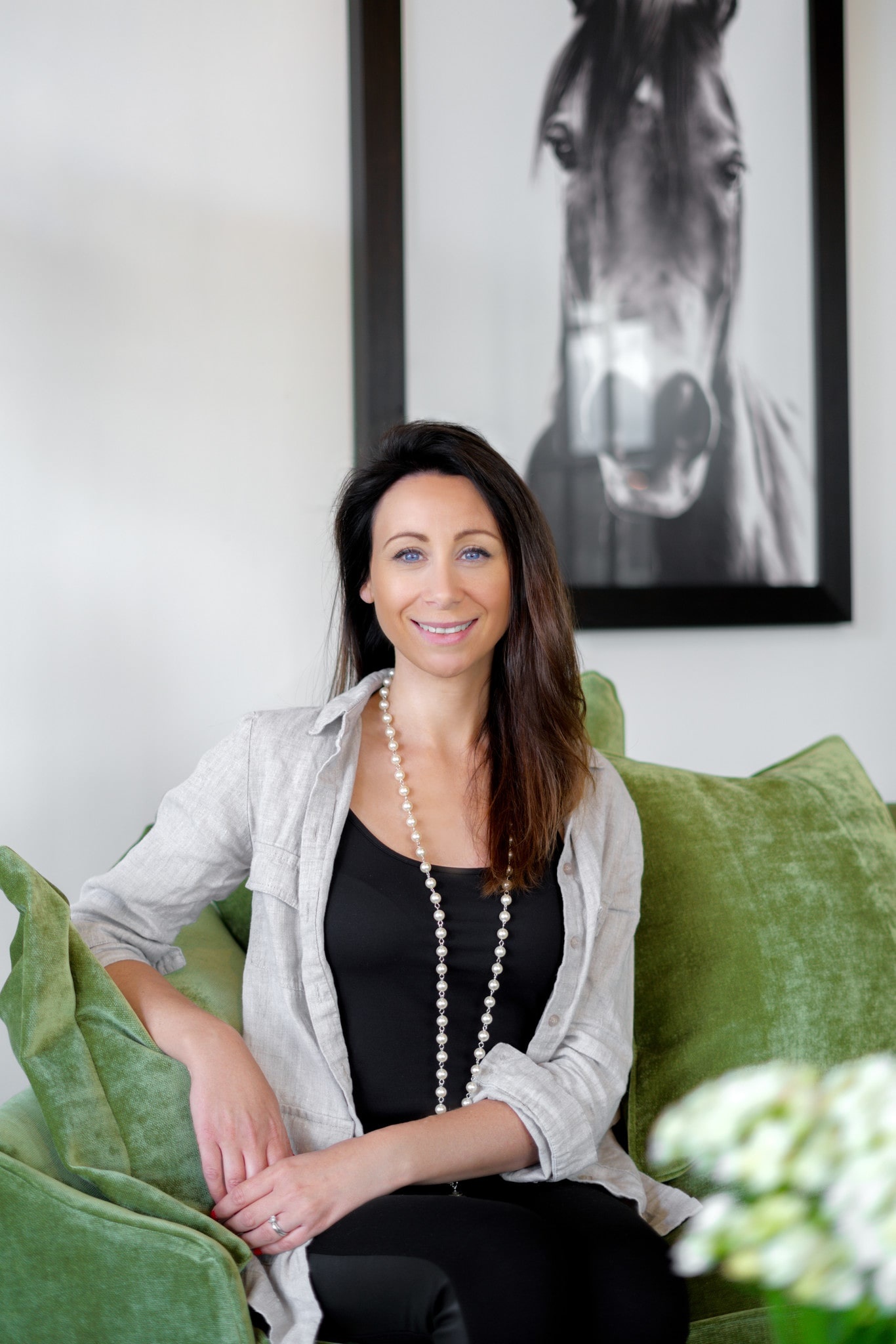 I grew up in beautiful Ireland.  I was fascinated by interior design, architecture and art from a very early age.  Being surrounded by so much historical architecture and design in Europe it inspired me to become an Interior Designer.  After graduating with an International Diploma in Interior Design, I have over 16 years experience working in this field.  I moved with my young family to Canada 5 years ago and fell in love with this country and became a Canadian citizen.
Where do you find design inspiration?  
Travel.  When I travel to different countries, I go sightseeing as much as I can!  I find unexpected inspiration everywhere - in the simplest of places; a pattern on a tile, shapes within the architecture (old or new), or colours from the landscape.
Your favourite design advice?
There are so many tips and advice designers can give, but two elements that are very important are scale and proportion.  It is vital to incorporate the proper sized furniture pieces into your rooms so that the functionality and flow of the space are right.
How would describe your design style?
Transitional.  I enjoy taking inspiration from both contemporary and traditional styles in furniture, fabrics, and finishes to create beautiful, timeless interiors.  I believe this style is unlimited and helps to incorporate each individual's personality within their space.  
What's your favourite item at Red Door Home Living? 
The Cyrano coffee table is a piece I have in my own home.  Simple and functional in design, yet an eye-catching showpiece in the centre of any living space.  It's the round shape and interesting variations of wood grain allows it to blend in beautifully with a variety of different styles.
Weekend time finds you where?  
Spending quality time with my family and friends doing fun outdoor activities.  I also love visiting Art Galleries - I could spend all day surrounded in artwork.